Creamy, rich and so chocolately, these fudgesicles are better than anything you can find in a box at the store. And what's more, they're made healthy-ish with a few simple ingredients.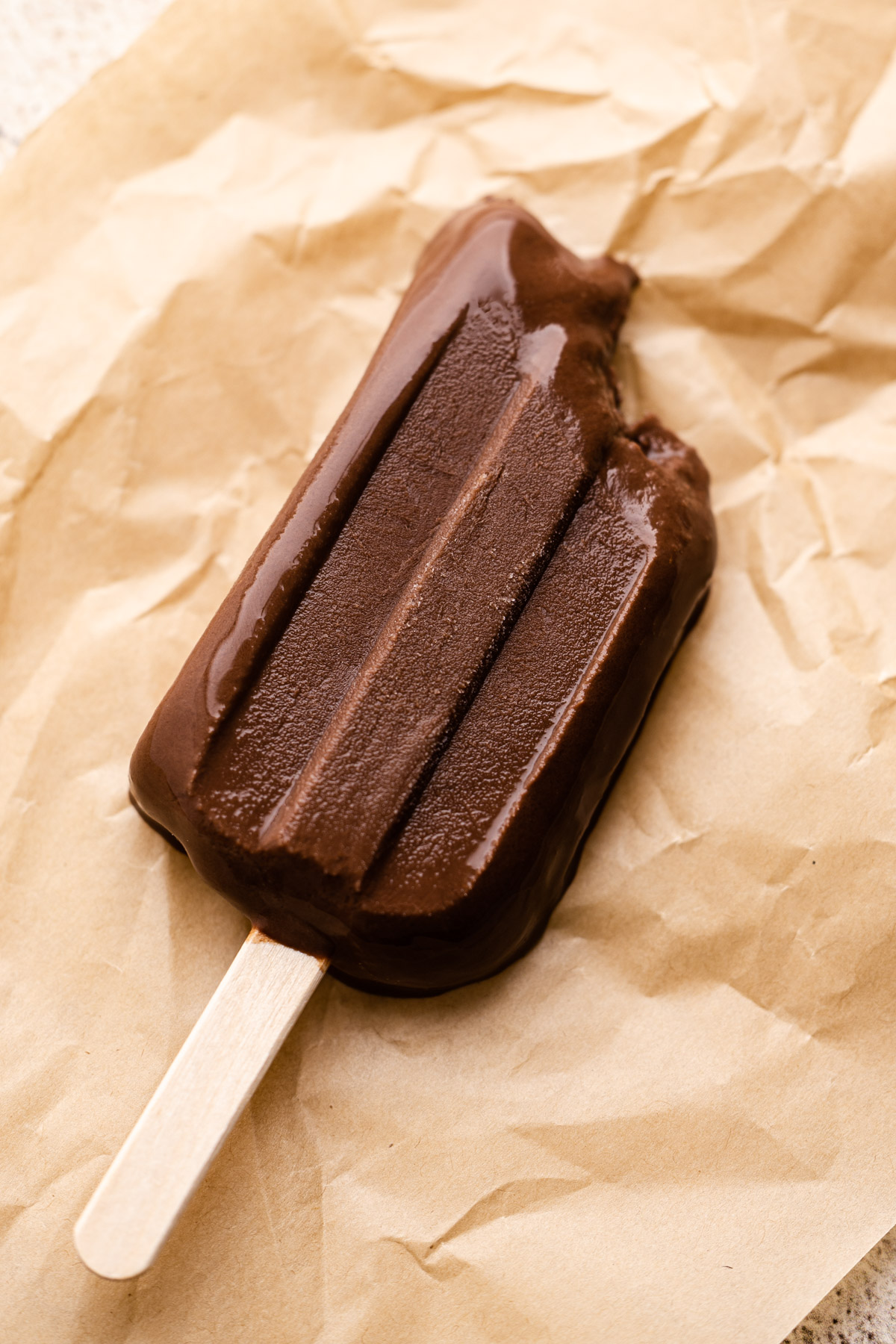 Best Chocolate Fudge Pops
You are going to need to make this recipe. It's SO GOOD. These chocolate fudgesicles are so quick and easy to make, and have such a rich, creamy fudgy flavor.
Plus, they have some healthier ingredient swaps that make you kind of feel ok for allowing yourself and your kids to eat two in a row because they're just that delicious.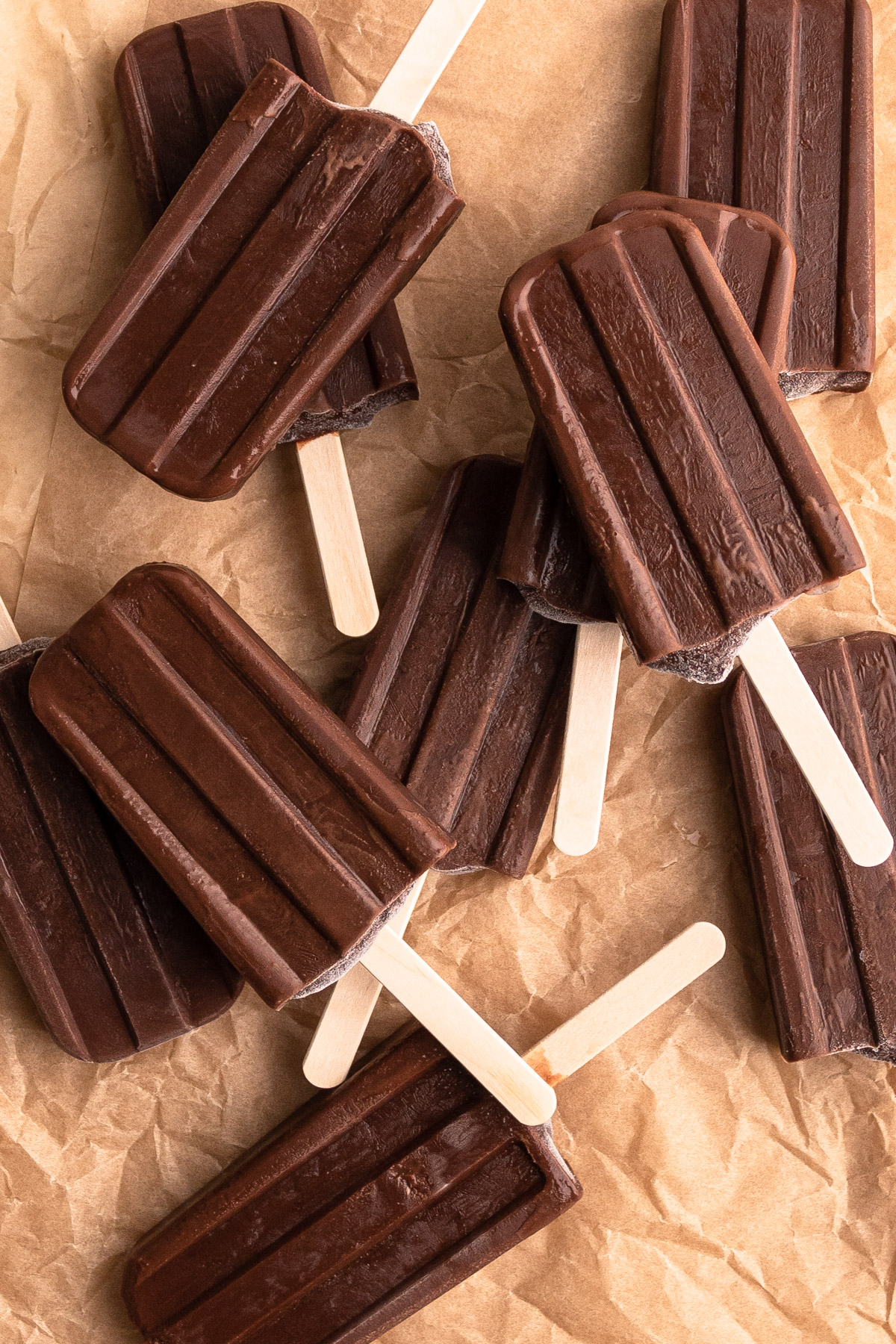 So let's get to making it! The text below offers some tips for making it, or you can scroll down to the bottom for the complete recipe.
More of a visual learner? Check out the video of me making it (below near the recipe) to see just how it's done!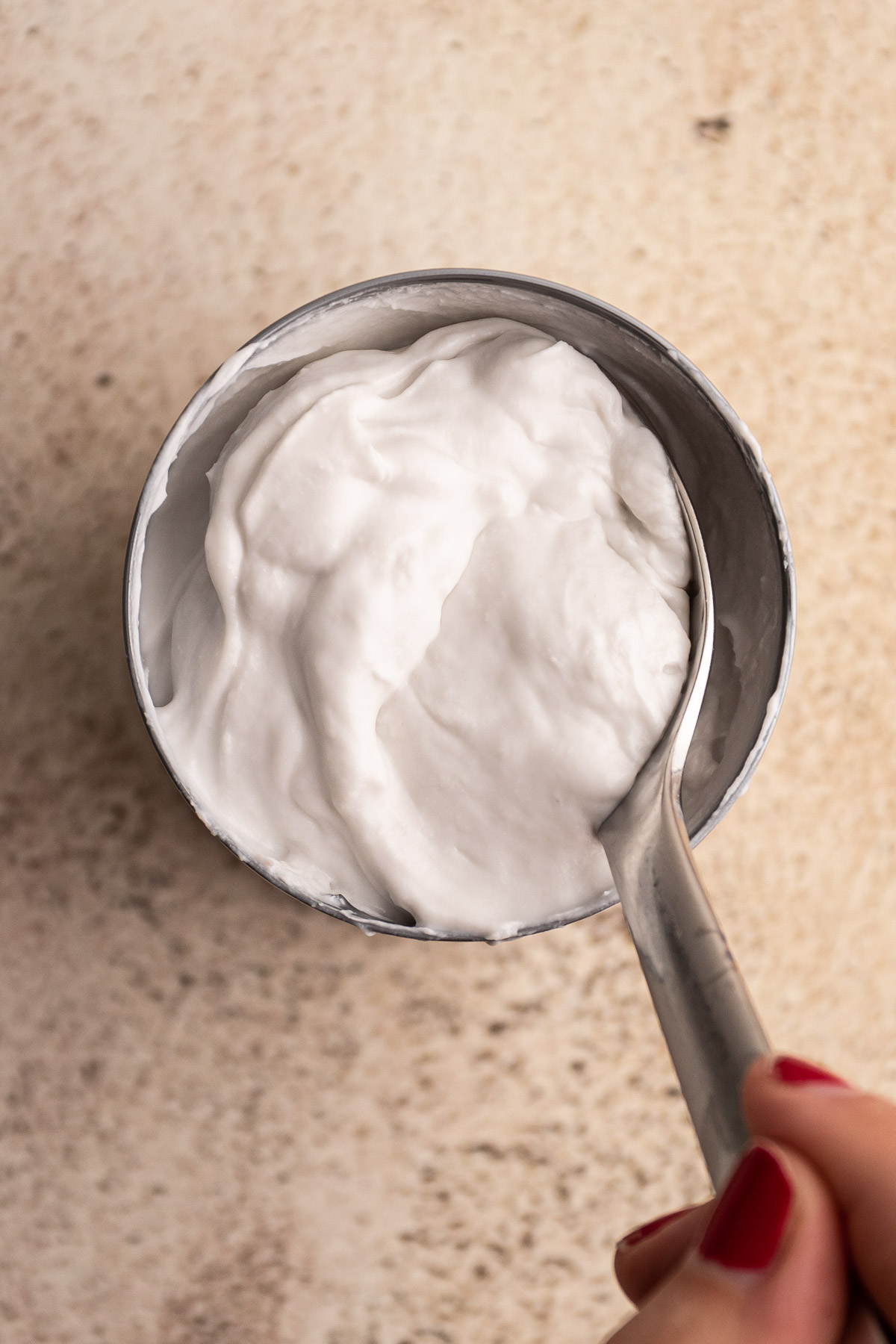 Ingredients Needed and Substitutions
Here is a brief overview of the ingredients needed for this recipe. The full recipe with quantities is listed below this text in the recipe card. If substitutions are available for this recipe, they'll be listed here. If you don't see a substitution you are looking for, please leave a comment below.
dutch cocoa powder (natural cocoa powder is okay to use, but it has a darker more bitter flavor)
pure maple syrup (I have not tested this with regular sugar or honey, so proceed with that at your own risk)
vanilla extract
kosher salt
semi-sweet chocolate chips (use higher quality chips with less ingredients in them, such as Ghiradelli, Callebaut or Guittard)
coconut cream (look for a can to say "coconut cream" which is just the solid part of the coconut milk, if you cannot find it, use two cans of coconut milk and scoop out all of the solids and use that plus whatever liquid coconut milk needed to make the equivalent of 14.5 ounces)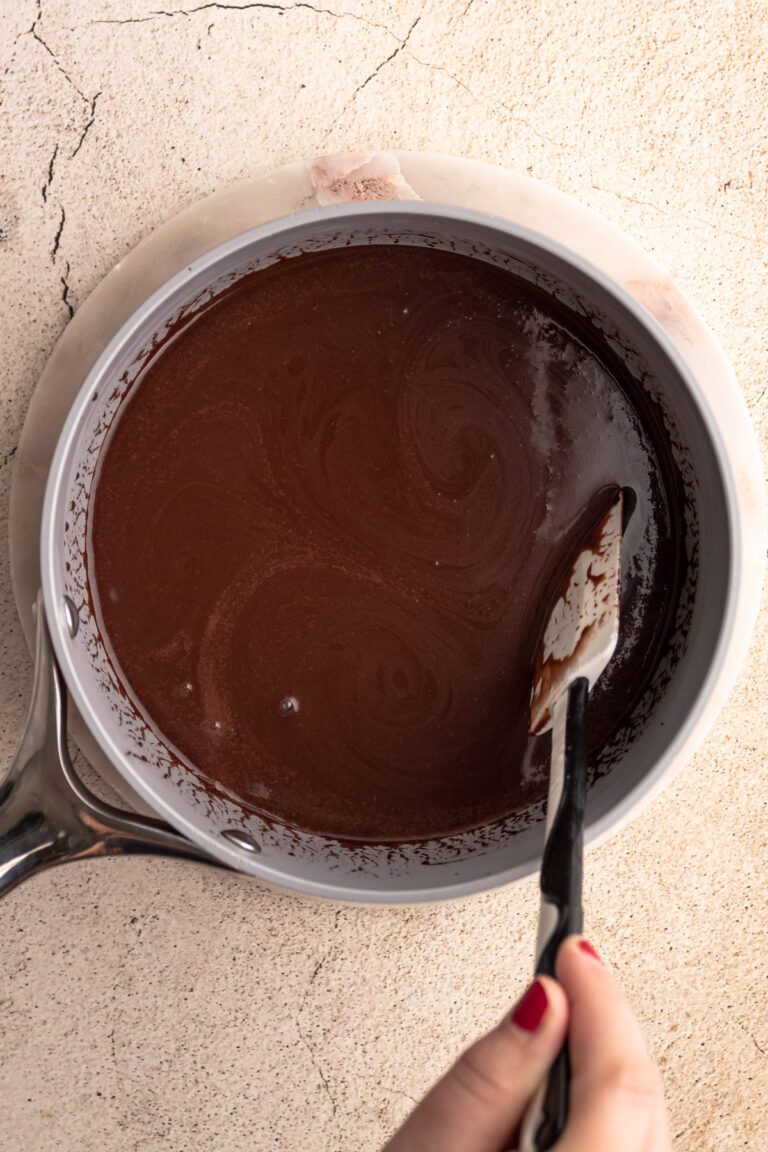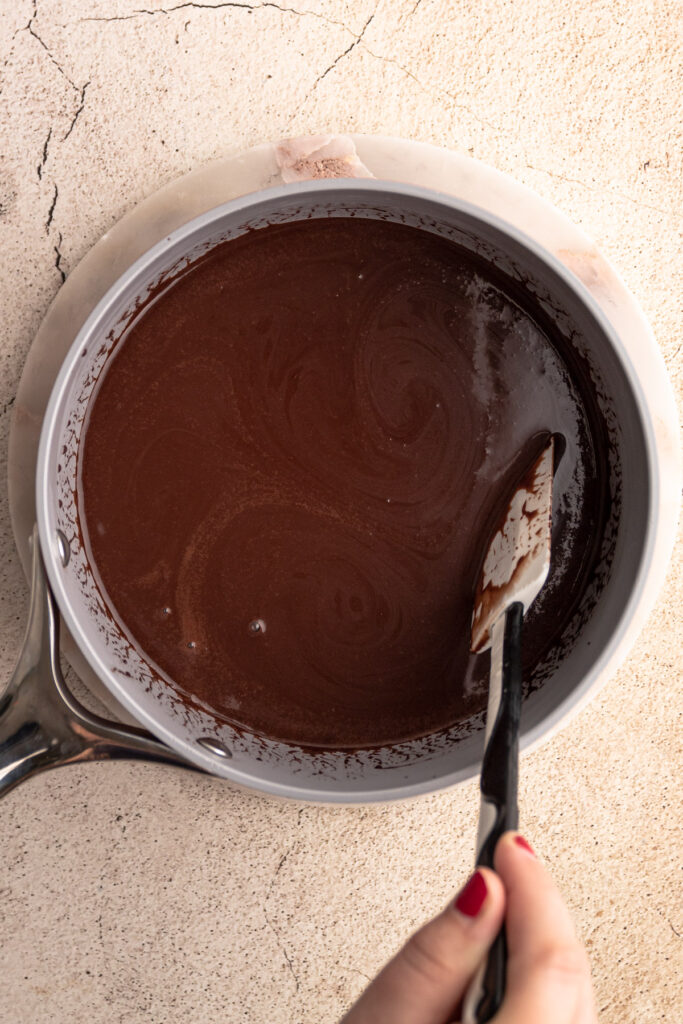 Let's Talk Popsicle Molds
There are tons of different choices for popsicle molds! There are many shapes, sizes and materials. The most common types are plastic, stainless steel, or silicone molds.
I have about 6 different popsicle molds of differing materials and shapes, and I like them all for different reasons. For this recipe, I love the silicone molds, because the pops so easily come out.
Here is the exact silicone popsicle mold I have and use.
I also have a similar stainless steel popsicle mold and this plastic one, which I've had the longest.
The amount of popsicles this recipe yields will depend on the size of your popsicle mold, but I got twelve out of mine!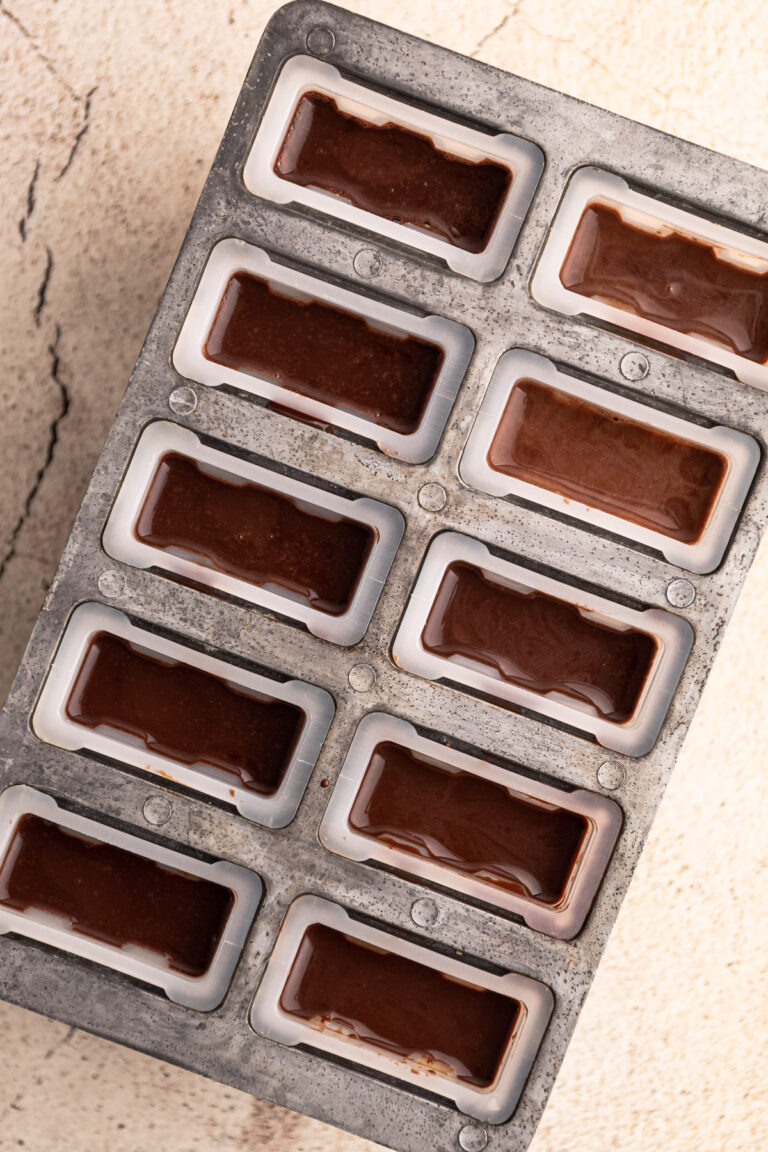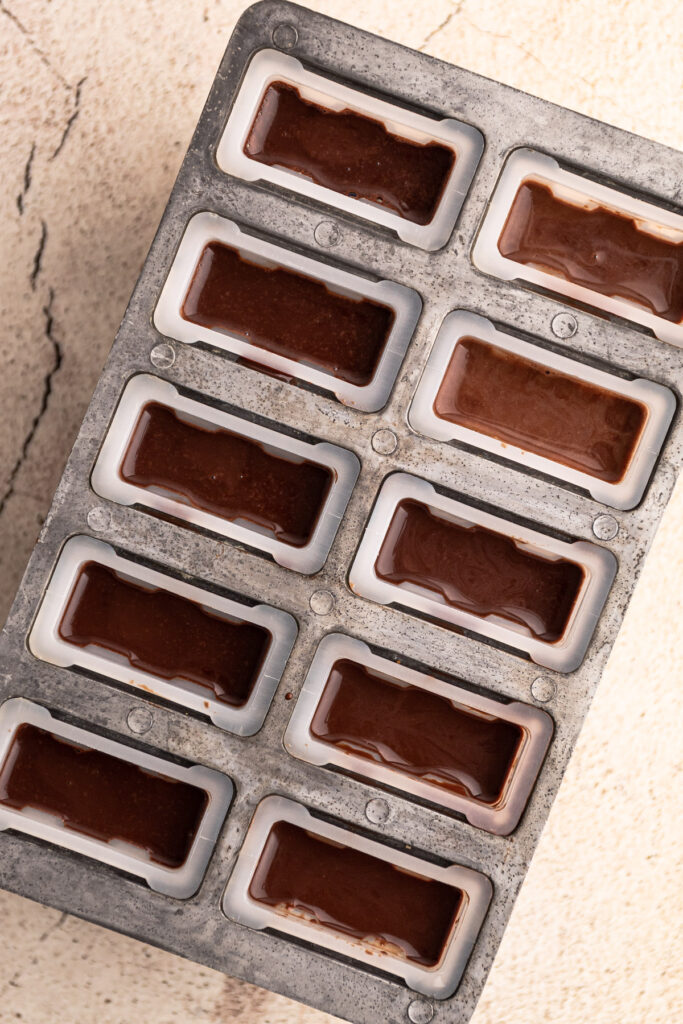 Quick Overview of Steps
These are pretty simple to put together:
heat the fudgesicle ingredients on the stove until melted and homogenized
let it cool to room temperature (and ice bath can aid in this)
fill the popsicle molds
freeze!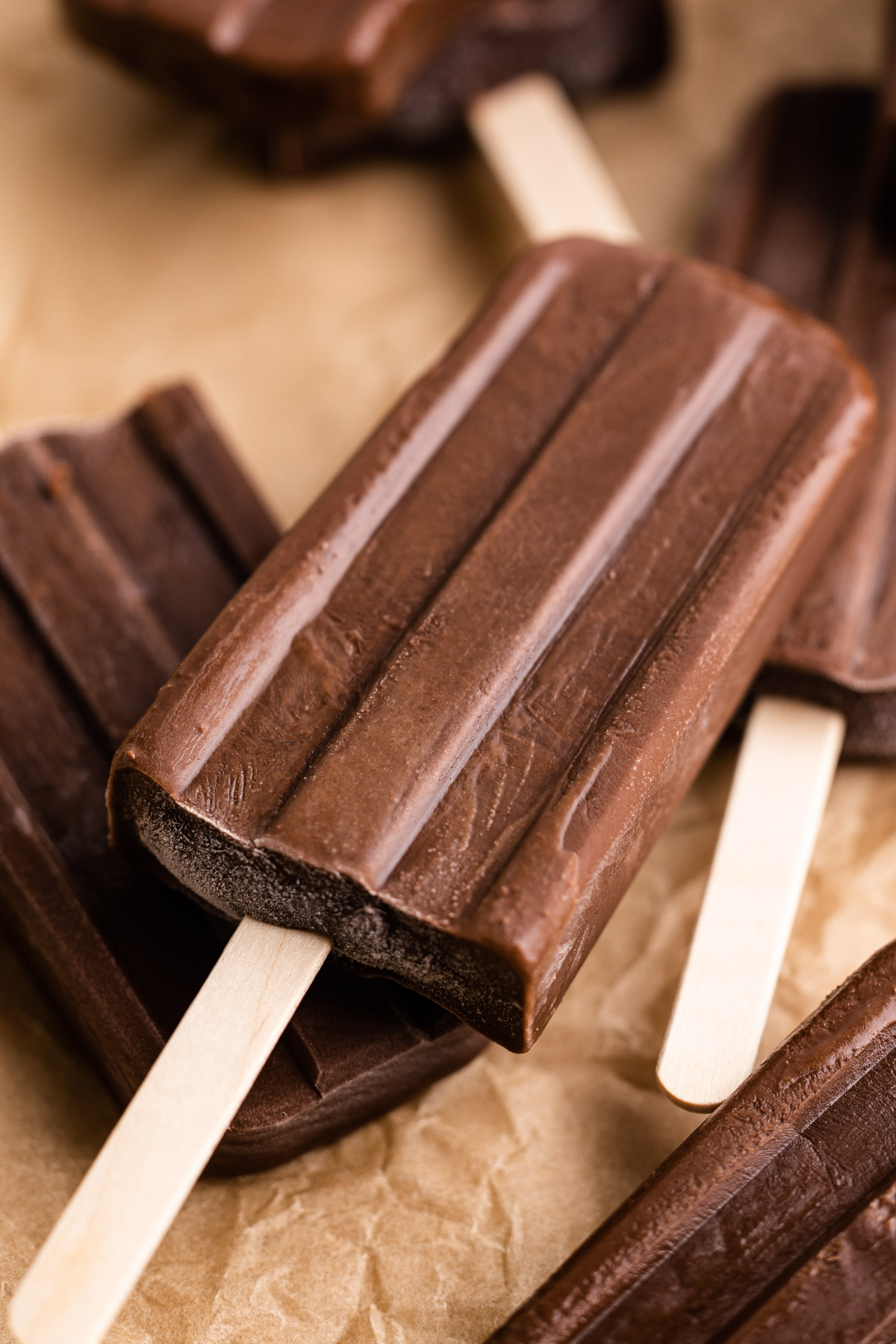 Tips for Unmolding Them
One of the easiest and most effective methods to unmold the popsicles is to place the entire mold in a large bowl of hot water. Make sure not to let any water get inside the molds themselves, and leave them in the bowl for around 30 seconds. After that, the fudgesicle should slide out with ease!
If you're using individual molds, you can place each in a tall glass of hot water instead.
The silicone molds work a little differently in that you more than likely can just push hard on the bottom, and the popsicles will likely pop right out. If they don't, using the water trick should help.
Best Way to Store Homemade Fudgesicles
It's best to remove the popsicles from the mold within a day after it's been made, especially if it's in a plastic container. This prevents any off-tastes or smells from getting in the popsicles after sitting in the container for too long.
Then, wrap each popsicle in some parchment paper, and store inside of a plastic or air tight container.
They are best consumed within 1-2 weeks. The longer they sit, the more ice crystals form on the pops.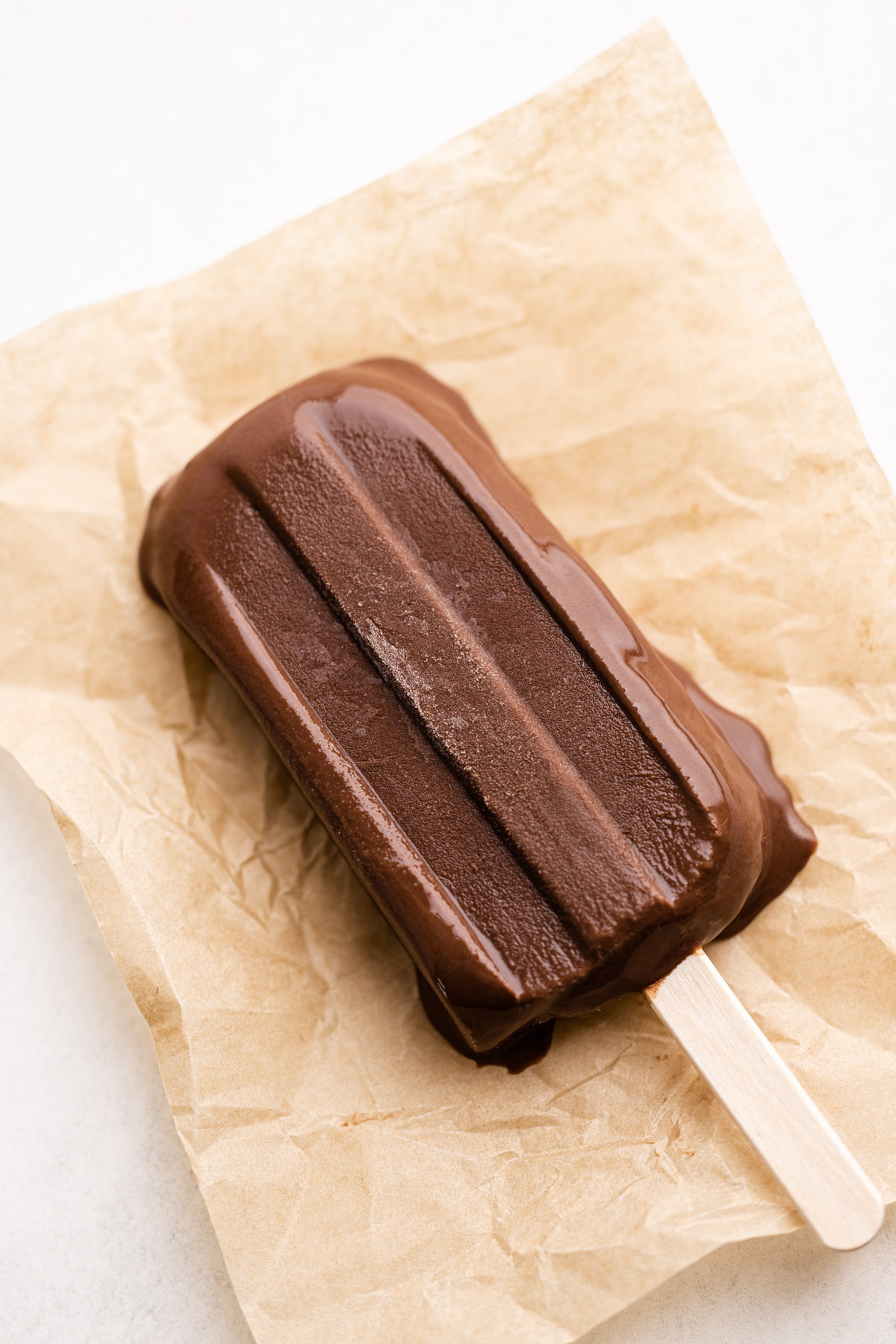 More Summer Recipes
Print
Full Recipe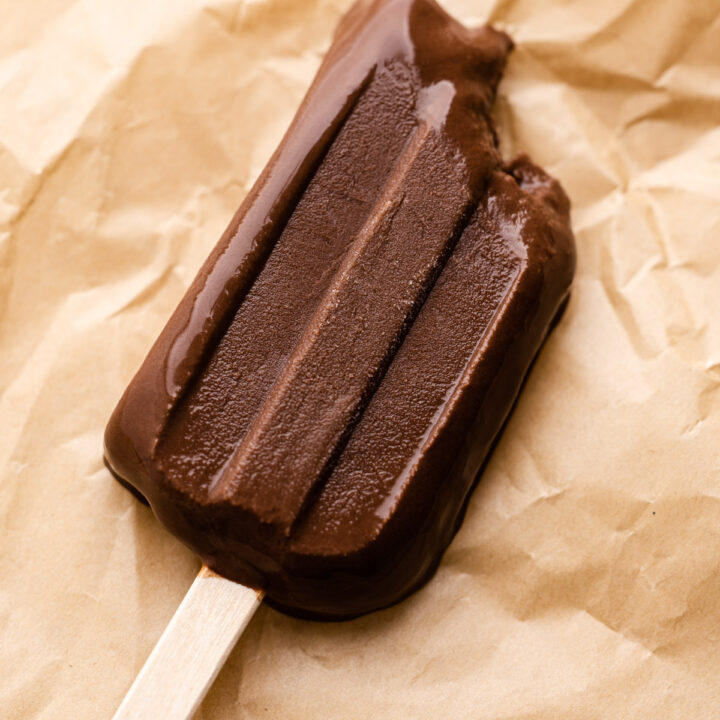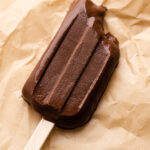 Healthy-ish Fudgesicles
Author:

Kelli Avila

Prep Time:

00:10

Freezing Time:

08:00

Total Time:

8 hours 10 minutes

Yield:

Approx. 12

Category:

Dessert
---
Description
Creamy, rich and so chocolately, these fudgesicles are better than anything you can find in a box at the store. And what's more, they're made healthy-ish with a few simple ingredients.
---
½

cup

water

⅓

cup

dutch cocoa powder

⅓

cup

pure maple syrup

1 teaspoon

vanilla extract

½ teaspoon

kosher salt

½

cup

semi-sweet chocolate chips

1

(14.5 ounce) can coconut cream (see note)
---
Instructions
Add the water, cocoa powder and maple syrup to a pot and mix together until smooth. Then add in the vanilla, salt, chocolate chips and coconut cream and bring mixture to a simmer and whisk until homogenized.
Allow the mixture to cool to room temperature (use an ice bath if desired).
Pour the mixture into the popsicle molds. Add popsicle sticks.
Freeze overnight until frozen.
Enjoy!
---
Notes
Coconut cream is thicker and more concentrated than coconut milk. It can be found in most grocery stores near the coconut milk. If you cannot find it, use two cans of coconut milk and scoop out all of the solids and use that plus whatever liquid coconut milk needed to make the equivalent of 14.5 ounces